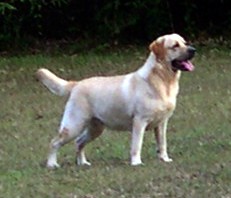 Ph Ch Angelfields My Girl
Genie was mated for the first time to Lenches Gallivant and produced a large litter of 11 puppies. We kept 2 girls from that "M" litter. Ph Ch Angelfields My Girl and Angelfields Magnolia.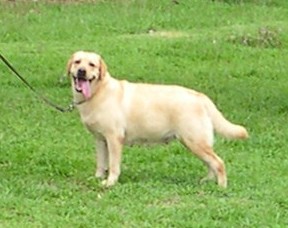 Angelfields Magnolia
In the interest of bringing back our Line "F" and integrating these into our "B" Line we mated Ph Gr Ch Skyglory Magic to Maggie & Molly. Molly produced our "R" litter and we kept a female. We kept a male from Maggie's litter and unfortunately, they did not mature and grow up to our standards.
We have repeated the breeding of George to genie once again and this time around, it looks like we have very different results from our first breeding. The puppies are still young and we are hoping a boy we have an eye for turns out very well, so stay tuned and look for pictures of Angelfields Zachariah in our youngsters page soon.